Live autonomously and self-determined!
VIVAIcare is a unique product from Germany, which is all about self-determined and safe living for people with assistance needs.
With the help of modern technical assistance systems it is possible to stay in your own apartment longer. The individual support can be tailored to your requirements. VIVAIcare focuses on the basic needs of older people such as safety, eating and drinking, taking medication or maintaining cognitive abilities.
The core of VIVAIcare is a technical platform (IoT) that is connected to various devices and sensors in the home, collects the data, evaluates it and, if necessary, reacts to changes in a flash. We made sure that sensitive data is particularly well protected right from the start: The user alone determines which information is used or shared.

"VIVAIvoice is redefining chatbots. Customers and employees receive seamless, uncomplicated support across all channels - from messenger and website to telephone! "
Our VIVAIvoice chatbots can independently conduct standard calls, but also provide support with complex problems and, if necessary, forward them to specific employees. No matter how and with whom you want to communicate - whether via phone, WhatsApp, Telegram, Facebook, etc. or via your website - VIVAIvoice not only helps, it is fun for customers! Communication can be so pleasant - your switchboard is relieved and your employees can deal more intensively with individual customer concerns. A win-win situation for customers and employees.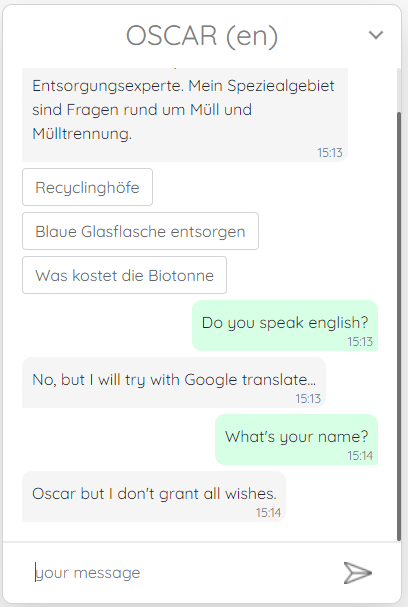 As an umbrella company, VIVAI operates well-known industry-specific portals such as kliniken.de and hospitalscout.com. In addition, we have been operating successfully in the international market for many years thanks to our MedStep career advice service.

As an online job portal, we have been a pacemaker since 1997. With our services, we offer a more modern approach to personnel acquisition.

With hospitalscout.com, we offer a global view on the world of medicine. At hospitalscout.com, you will find healthcare facilities from over 100 nations in one of the world's largest hospital directories.
VIVAI Software AG
Betenstraße 13-15
D-44137 Dortmund
Fon: +49 231 914488-0
Fax: +49 231 914488-88
E-Mail: info@vivai.de

Entry in the commercial register
District Court Dortmund
HRB 14851
Sales tax ID number:
DE 18 18 57 854
Copyright ©
2023
 VIVAI Software AG
Alle Rechte vorbehalten.